Microfiber Car Wash Towel - Divine Auto Group
Feb 24, 2022
Cars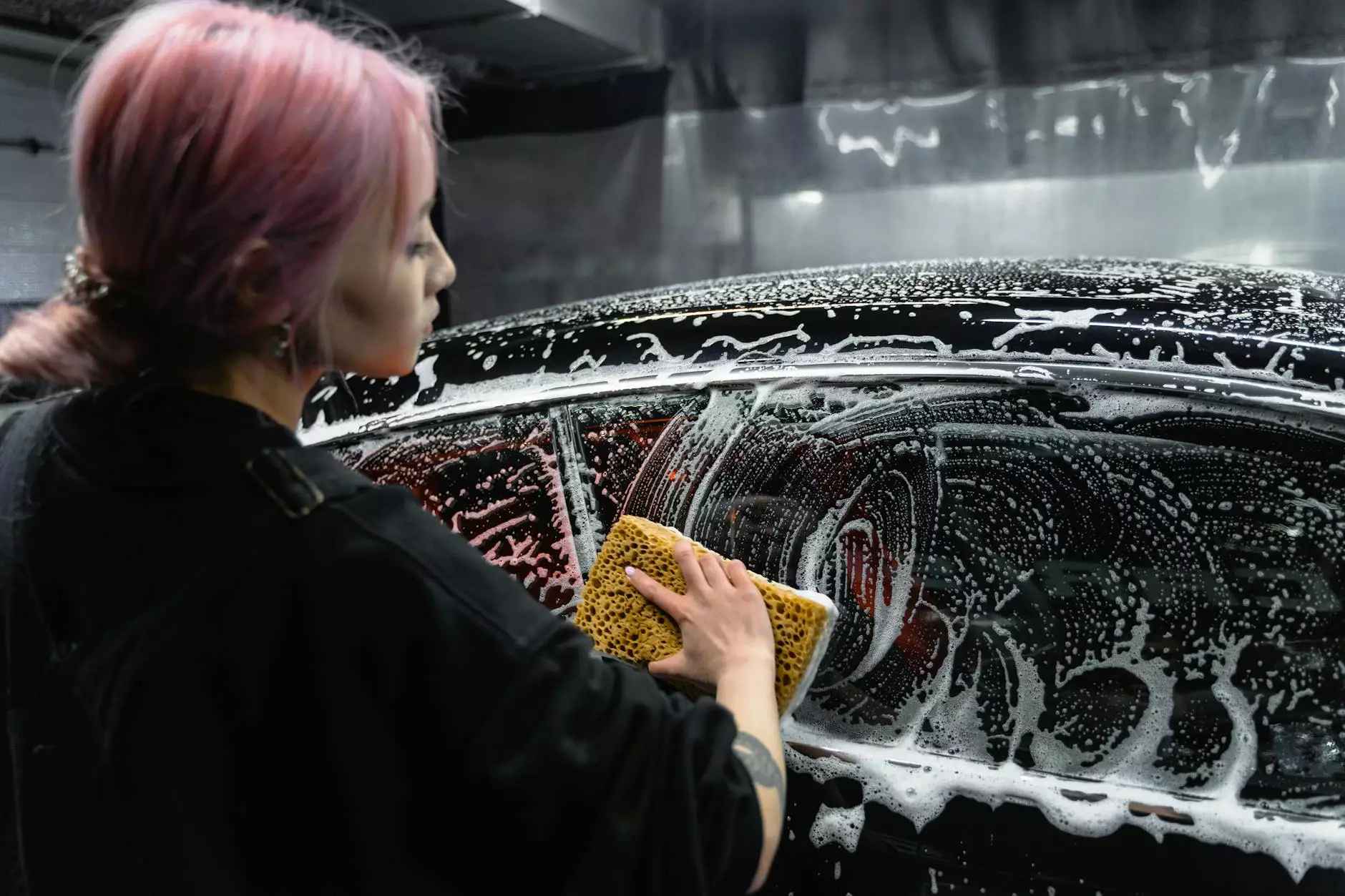 The Ultimate Cleaning Companion for Your Vehicle
Looking for a premium car wash towel that guarantees exceptional cleaning results? Look no further than Blue Sky Refurbishing's Microfiber Car Wash Towel! Our innovative cleaning tool is engineered to take your car washing experience to a whole new level.
Unleashing the Power of Microfiber
At Blue Sky Refurbishing, we understand the importance of using high-quality materials for a flawless clean. Our Microfiber Car Wash Towel is crafted from ultra-soft and absorbent microfiber fabric, meticulously designed to attract and retain dirt, grime, and dust particles effectively.
Why Choose Microfiber for Your Car Wash Needs?
1. Enhanced Cleaning Performance: The microscopic fibers in our towel provide superior cleaning power, enabling you to achieve a spotless shine with minimal effort.
2. Scratch-Free Cleaning: Unlike traditional towels or sponges, the delicate fibers of our microfiber towel prevent scratches and swirl marks on your vehicle's surface, ensuring a pristine finish.
3. Lint-Free and Streak-Free: Our microfiber towel guarantees a lint-free and streak-free finish, leaving no residue or annoying streaks behind.
The Blue Sky Refurbishing Difference
When it comes to automotive cleaning solutions, Blue Sky Refurbishing is a trusted name in the industry. Our commitment to excellence, combined with our passion for delivering top-notch products, sets us apart from the competition.
Your Satisfaction is Our Priority
At Blue Sky Refurbishing, we prioritize customer satisfaction above all else. We have carefully designed our Microfiber Car Wash Towel to meet and exceed the stringent requirements of car enthusiasts and professionals alike.
Exceptional Features of Our Microfiber Car Wash Towel
Generous Size: Our towel has a large surface area, allowing you to cover more ground in less time.
High Absorbency: The superior absorbent properties of microfiber ensure rapid water absorption, minimizing drying time.
Durable and Long-Lasting: With proper care, our Microfiber Car Wash Towel will retain its exceptional performance and quality wash after wash.
Eco-Friendly: We believe in sustainability. The microfiber fabric used in our towel is eco-friendly and reduces water consumption during the cleaning process.
How to Properly Use the Microfiber Car Wash Towel
1. Rinse your vehicle with water to remove loose dirt and debris.
2. Apply your preferred car cleaning solution to the desired areas.
3. Gently glide the Microfiber Car Wash Towel across the surface, using straight motions to avoid swirl marks.
4. Flip the towel to a clean side as needed, ensuring optimal cleaning performance.
5. For best results, wash the towel after each use, following the care instructions provided.
Get Your Microfiber Car Wash Towel Today
Don't settle for average car cleaning results when you can experience excellence with Blue Sky Refurbishing's Microfiber Car Wash Towel. Order yours today and revolutionize your car washing routine!
Experience the Difference of Blue Sky Refurbishing
With our commitment to quality and customer satisfaction, Blue Sky Refurbishing remains a top choice for all your automotive cleaning needs. Explore our range of products and enjoy professional cleaning results at your fingertips.
Related Products:
Ceramic Coating Kit - Ultimate Paint Protection
Scratch Removal Kit - Restore Your Vehicle's Shine
Car Detailing Kit - Complete Cleaning Solution